This is going to be a relatively quick update on my experience with Seesaw. I wanted to share a few artifacts from my experience. First of all, a quick recap on what I'm doing for my project:
I am using Seesaw, a social media approach to building a student portfolio
I am using this with two reading groups ( I am not a classroom teacher, but LRT)
I wanted to increase enthusiasm with both my students, and also try and connect with parents and create a shared learning experience
My last post, earlier this week,  outlined my initial difficulties with connecting to parents. I do feel like I am hitting a turning point there and will have more to talk about this week as a couple of parents have connected. But for today, I just wanted to hare a few of the pictures taken by the kids in my reading group. Forgive the cropping and scribbling out faces. Once some parents have been connected and see what the portfolio is about, I will ask about sharing pictures with a closed community of peers. I may need to create a participant form? (Alec?)
For now though, these are the kinds of pictures they, and I, are taking!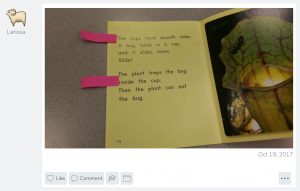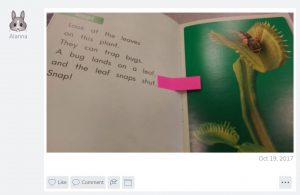 Showing off their tabbing of important information they read on plants that trap bugs.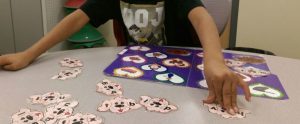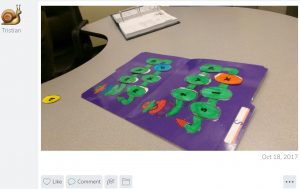 Playing folder games (to emphasize fluency with initial and ending sounds!)
Showing off her turning in a home reading slip and cashing it in for a prize out of the treasure chest.
I think it's worth pointing out, again, that this doesn't feel like a project. Not in the traditional post secondary sense anyhow:
refreshing not to have to obsess about APA! (for a while anyway)
learning by doing: I am definitely developing a skill that I will not walk away form, or allow to fade away after being assessed
engaged: I am not having to establish a schedule to keep myself on track. This is fun and meaningful, for myself and my students
Thanks for reading, and good luck with your learning projects!