This is it!
For me, this post marks a timid move into  unfamiliar territory. Don't get me wrong, I am very familiar with technology and integrating technology with the classroom. I have a great deal of experience using certain platforms to enhance student learning, mainly by catering to their predominantly visual learning style. The Smartboard (or equivalent lower cost devices) has been a mainstay in my mathematics and Language Arts teaching for years. Collaborating with students through google documents (slides, sheets) to provide immediate and continuous feedback has also been invaluable.
But then I come to social media, my Achilles' heel. While I am certainly not new to social media, my presence has been low and subdued. I occasionally use Facebook to keep in touch and share media with close family and friends, but keep a very low profile. I have definitely enjoyed using twitter to follow chats on saskedchat, but I rarely use my own handle to tweet anything. The idea of tweeting the moments of my day is foreign, and to me, a little ridiculous. Coupled with my general distaste for social media is a deep seeded distrust for the dangers that may linger. I do not particularly like the idea of being searchable online, and I do not like particularly the idea of my thinking being searchable online.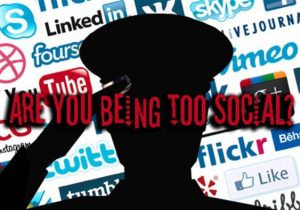 (US Air Force Graphic, James Branch)

(US Army Graphic)
For me, this post is kind of a big deal! I look forward to tiptoeing into social media through this blog, using the relative safety of our close educational community to experience sharing my thinking online.
Me
A little but of myself is as good a place to start as any: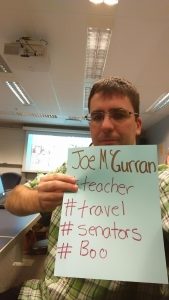 #Teacher: Yes, I teach! I am a Learning Resource Teacher with Arcola Community School.
#Travel: I love to travel. Very fond memories in South Korea, Australia and New Zealand.
#Senators: I am very attached to the hockey team of my hometown. Watching Ottawa Senators hockey is a part of my  life.
I would like to add a  hashtag that captures a big part of who I am: #History
I have always enjoyed learning about history. History and historical history have been my genres of choice for as long as I can remember. This has recently turned into an interest in uncovering my own roots. Although my  family comes from Eastern Canada, we have roots in Saskatchewan. Ancestors came from Armagh, Ireland and settled in western Canada with generous title grants from the government of Canada. This summer, with help from a growing online database of information with the government of Canada, my brother and I were able to pinpoint where their land was. Ironically, a relatively short drive from Regina, the city I moved to as an adult almost by chance.
Once there, we were able to get help from a couple of residents who run a local museum. We were able to find the land that my great, great grandfather settled! It was kind of eerie to walk land that was built up by ancestors: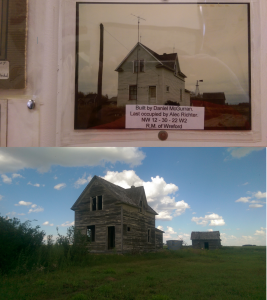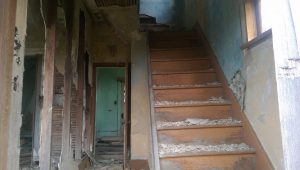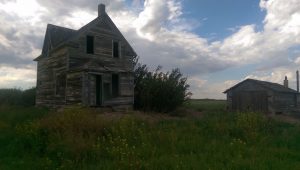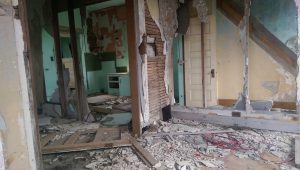 The Project: Seesaw!
I will turn to briefly discussing what I would like to do for my own big learning project through this Fall. While the idea of learning a skill and documenting my growth is very appealing, I am drawn to trying to target a skill that will benefit my professional practice. As an LRT, I do not manage a classroom of my own. I do not have a charge of students who look to me as their primary adult for six hours of the day. However, I do work with many students across all grades in a variety of settings.
I have been intrigued by the idea of students managing their own online portfolios that can be shared with parents. For me, this would certainly be a meaningful foray into social media. Specifically, teaching small reading groups is a part of my day, and engaging home support has been an ongoing challenge. This challenge is all the more pressing knowing that the students I am working with are already vulnerable to further struggling with literacy. The more they read, the better!
I would like to use seesaw as a tool for students to engage their families and friends with the learning they are doing in Leveled Learning Intervention (L.L.I.) groups, and build enthusiasm. I see how some teachers use the tool, and I can easily imagine students I work with posting images of books they read, samples of word work activities, or even videos of themselves reading (before and after!)
I hope that the idea makes sense, and look forward to your feedback!
Thanks for reading!