What is it?
This week, I chose to review Flipgrid, an app/webpage that offers another way to harness social learning in our classrooms.
Why did I choose it?
What drew me to this Flipgrid was the relative simplicity of the concept. I could easily imagine myself implementing this and reaping some rewards. I could also easily imagine how engaging this will be for any class I support, whether it be younger novices to technology in grade three, or more savvy tech users in grade eight.
How do we use it?
The concept, again, is pretty simple. It was pretty easy to get going.
Create a grid. The grid represents your classroom, or group.
Create a topic.  The topic is what your students will be responding to, by video.
Share the topic with students by link, QR code, or embed it into a class web page. 
Here is a walk-through to help you create your first grid and a simple topic:
Benefits?
easy to get teacher account going
free version ($$$) has enough options to make use of application
a plus for student engagement +
ability to share videos with parents
assessment tool: can give feedback through rubrics right to their video
Cons?
can be time intensive to get larger groups (the classroom) using the application
potential challenges if access to technology is a limitation
students may be uncomfortable speaking on camera
Summary
Flipgrid certainly has a clever idea on their hands. No, I don't feel like this is anything that will revolutionize the classroom, but it certainly can be a nice supplementary tool.  It can be another fun way to demonstrate learning in the classroom, and that can make it worthwhile on its own.
In looking back at past reviews of Flipgrid, there were complaints about affordability ($$$), a pervasive and recurring theme in our current climate at Regina Public Schools. In her review of Videoscribe, one of Steffany's main concerns was the cost of the application. Likewise, Thanh Hoang Nam Le's main complaint about Studytracks was it's cost of subscription. Flipgrid obviously got the message, and released a free version called Flipgrid One. This is what I used for the trial, and I honestly found it enough to make effective use of the application.
It can turn into a bit of a time intensive endeavor to get all of your students a chance to record their video This is especially the case if access to technology is an issue at your school. On top of this, the grade threes I was using this with required a bit more coaching to get going than older students would.
But boy did they love doing it. The amusement they derived from watching their votes for what movie to watch next for lunch was priceless. It was almost like watching that end moment of a survivor episode, when castaways are voting one another off.  It was good fun!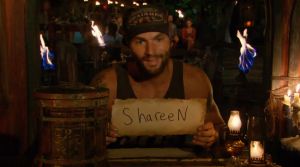 Flipgrid will definitely be one more tool to use as part of an arsenal of ways to demonstrate learning.
Thanks for reading, and until next time: